Benefits of Coaching
What can Coaching do for you?
What would like to change in your life?
What areas of your life do you want to be more effective in or satisfied with?
What things would you like to do or achieve that you haven't yet?
Are there aspects of your life you would like to eliminate altogether?
The answer to any of these questions may be the best way to describe how coaching might benefit you.
---
"A personal coach can be the answer when people need a push in part of their lives or guidance in setting broad lifestyle goals."
- Dallas Morning News
---
Coaching can help you establish a clear vision of a future you really want.
Coaching can help you set the goals and priorities needed to make your vision a reality.
Coaching can help you focus your efforts where they need to be to reach your goals.
Coaching works by providing you with structure, support, objective feedback, encouragement, and challenge. Clients usually discover that the accountability of regular sessions and the synergy that exists between them and their coach enables them to achieve greater progress toward reaching their goals than they would on their own.
Coaching is applicable to almost any area of a person's life as well. I love coaching people to:

Improve personal effectiveness
Enhance professional capacities
Negotiate major life transitions
Enhance personal growth & balance
Launch & complete business, academic, and artistic ventures
Enrich their lifestyles
Change or further develop careers
Rediscover their passion for life
Find greater meaning in their work
Improve relationships with others
Reduce and manage stress
Improve their physical health
Better manage time
Find and realize forgotten dreams
An integral approach to living is one that ensures all elements of your life are aligned, your actions and outcomes are congruent with your deepest needs and values, and that you live in harmony with the world about you. Integrative Deep Coaching is an effective and cost efficient way to promote integral change in your life and learn to become your own ultimate coach.
If you have any questions about the benefits of coaching of the IDC process, please contact me by phone or e-mail. I would be glad to discuss them with you and provide a free consultation.


Copyright © 2002 / 2009 G. S. Renfrey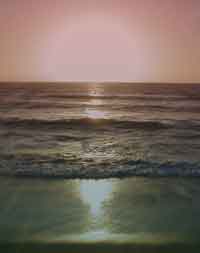 New!
There are a growing number articles, quick tips, and book reviews posted on the RESOURCES page that are relevant to coaching, psychology, and holistic wellness. Many of these can be downloaded in MSW or PDF format for your personal use. I invite you to explore these and return from time to time for updates.